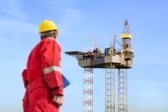 Matthew Halliday MARN 0701626 GA CONSULTING CO. LTD
The Australian government recently introduced the Migration Amendment (offshore resources activity) Repeal Bill 2014 into the House of Representatives. The aim of this bill is to repeal the need foreign workers participated in or supporting an offshore resource activity within Australia's Migration Zone to gain an appropriate work visa which is set to be required under the Migration Amendment (Offshore Resources Activity) Act 2013 ('ORA Act') if the Act comes into action.
As it stands, the ORA Act is expected to take effect from 29 June 2014 and will require all non-citizens participating in an offshore resource activity within the Migration Zone to hold either Australian permanent residency or one of the following types of visas:
Maritime Crew visa (subclass 988) – for articled crew members of vessels working  in an offshore resources activity

Temporary Work (Short Stay Activity) visa (subclass 400) – for people to do short-term, highly specialised and non-ongoing work for a period of up to three months

A Temporary Work (Skilled) visa (subclass 457) – for skilled workers sponsored by their employer to work in their nominated occupation for their approved sponsor for up to four years.
If the government's bill successfully passes through both houses of Parliament, the effect of the ORA Act should be neutralised although whether this will occur is still yet to be seen with expected resistance from labour groups.
For further information, please feel to contact us.