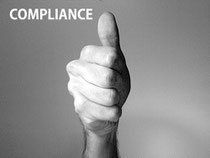 Matthew Halliday MARN 0701626 GA CONSULTING
As many business owners sponsoring 457 visa holders should be aware, all companies sponsoring 457 visa holders are required to ensure that they meet the Training Benchmarks requirement. The Training Benchmarks requires obliges employers sponsoring 457 visa holders to Australia to actively contribute to the training of the Australian workforce.
Prior to July 2013, businesses had to show that they actively contributed to the training of Australian workers. They could do this by showing that they had spent funds in the 12 months prior to applying to be a sponsor on:
a. Training of their Australian employees
b. Contributions to the an industry training fund
Since 1 July 2013 this obligation has been clarified and businesses are now  required to continue contributing to the training of Australians throughout the period they are approved business sponsors and sponsor 457 visa holders.
The amount of expenditure will depend on whether the employer elects to spend money on Training Benchmark A or Training Benchmark B.
Training benchmark A is the simpler of the two options and requires a contribution be made to an Australian industry training fund operating in the same industry as the business. The amount that must be contributed is equal to 2 percent of the company's payroll. 
Training benchmark B is more complicated as it requires companies to spend training on their own employees and not all forms of training are acceptable. Expenditure under this benchmark must only be made on Australian citizen or permanent residents of the business and while a large range of training and training materials are acceptable there can often be some expense claims which are questionable including payments for certain books as well as travel expenditure on training in certain circumstances. The advantage of this benchmark is only 1 percent of the company's payroll needs to be spent to satisfy this benchmark and the training goes directly back to your employees, benefiting your organisation's knowledge pool.
Whether your company  plans to choose Training Benchmark A or Training Benchmark B, it is essential to get advice from a seasoned migration professional who can advise you on the appropriate strategy for your firm.
The Australian Immigration Department regularly monitors approved Australian 457 sponsors for compliance including satisfying the training benchmark requirements. If a 457 sponsor is found not to have complied with its obligations, the Australian Immigration Department may take a number of actions including:
issuing a formal warning

barring the business for up to five years from sponsoring overseas workers

cancelling the business' sponsorship

issuing an infringement notice to a maximum value of $10 200

entering into an enforceable undertaking (a court-enforceable undertaking between the minister and sponsor) applying for a civil penalty order with a maximum penalty of $51 000.
We have a great deal of experience advising companies of meeting these obligations as well as assisting companies wishing to change between benchmarks. As the end of the Australian financial year approaches, it is now a great time to review your company's compliance. 
For further information, please feel free to contact us.