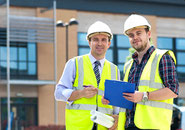 Matthew Halliday MARN 0701626
This morning the Australian Immigration Department (DIBP) announced that it is undertaking a major review of the skilled migration and temporary activity visa programmes with most subclasses under both of these programmes to be reviewed.
This review will be a no holds barred review of every major part of these programmes meaning that the future skilled migration system may look quite different from the current system . According to DIBP, the following aspects are among those that will be reviewed:
Industry's may set skill standards




Skilled occupations lists - the Immigration Department may choose to specify what occupations are not available for immigration rather than those that are allowed




Utilization of the ANZSCO dictionary or how it is used will be reconsidered




Points systems and Skillselect to be reviewed




Age 

threshold

 for skilled migration may be 

heightened (hopefully this would be reflected favourably in the points test as well!)


Migrants with lower English proficiency may be allowed to improve their English over time
The Immigration Department has requested that interested parties provide submissions by 17 October 2014 which suggests that the Department plans to create a new framework sooner rather than later.