Matthew Halliday, Senior Migration Agent MARA0701626, Director GA CONSULTING
Having consulted and acted on behalf of the Australian partner visa applicants (Subclasses 309/100/820/801/300) for more than 15 years so far, I am always still surprised to hear from applicants that they believe that applying for an Australian partner visa is a simple process.
The relevant Australian immigration regulations are complex and a body of case law and policy has been built up over the years that heavily influences the success of an application. Different rules apply to different classes of people and, many times, the Department unfortunately displays an inflexible attitude to issues that might objectively be considered trivial. Even with perfect knowledge of the immigration regulations, the optimal strategy for each case will differ depending on the aims of the couple, evidence that can be produced, the characteristics of the couple and even issues such as employment. These are all relevant factors that should be taken from the start to ensure that the correct application strategy is selected. Even where an applicant might not have an application refused, it's quite common to see mistakes that were made early on leading to increased cost and time wastage to the applicant. It's always sad to see a couple who would have otherwise had a good case make errors in the process that results in them needing to relodge or be separated for extended periods of time.
Top 5 common misconceptions when applying for an Australian Spouse Visa
1. "As long as we love each other, our visa will be granted"
Many applicants believe that the most important part of a partner visa is having a loving relationship. While this is of course very helpful, it's not enough to satisfy the requirements of the Migration Regulations 1994 (Cth). To put things even further in perspective, Australian courts have ruled that the element of "love" is not an essential element to having a spouse visa approved. 
2. " We are married, so getting a spouse visa will be a piece of cake"
In the case of a married couple, they may think that it is not so difficult to obtain an Australian partner visa because they are already legally married. Married couples may have an easier path in preparing and processing documents than non-married couples but the actual difference in evidentiary standards is not significant. Applicants applying with only the bare minimum documentation and a marriage certificate risk at worst refusal and at best a lengthy request for further documentation. It's important to note that evidence of the relationship must be satisfied at both the time of application and time of decision so it is often difficult to fix a case where the evidence for a relationship was weak at the time of application.
3. " We have children, so it will be easy to gain approval"
If you and your sponsor have children, you may think that visa will be easily approved On the one hand, if there is a child, the time required for approval of a permanent spouse can be reduced. On the other hand, if someone other than the sponsor holds parental authority for the applicant's child, the visa approval will not occur unless this issue is resolved first. This is a common issue we see in practice and often one overlooked by couples who have remarried.
4. "We can submit our documents and evidence of our relationship later"
The Australian Department of Home Affairs (Immigration) are quite strict with visa applications from couples who submit only a minimum to no substantial documents when applying for a visa. We have heard from several potential applicants who have spoken with other agents or friends and were advised to just file their spouse visa application first and submit the relevant documents later. This is 9 times out of 10 bad advice as the visa may be rejected without additional documents requested by Home Affairs. Considering that agents are warned against this, it irks me to hear that clients have been advised in this way. If your visa is denied, you may incur significant financial losses (visa application costs) and if you happen to be in Australia, you may also face a ban on re-entering Australia or lodging onshore.
5."A partner visas is a simple and easy visa to apply for"
The number of cases in which a spouse visa is rejected is substantially high, and during the period from February 2018 to January 2019, the AAT (Administrative Appeals Tribunal) reconsideration rate was higher for spouse visa cases than for skilled and employment migrants. In other words, these statistics clearly demonstrate that many partner visa applicants are failing to be approved.
 Top 6 Reasons Why Your Spouse Visa Is Denied  
     

Insufficient knowledge and misinformation about immigration law regulations
In general, many applicants try to apply for a visa by acquiring the required documents, information and procedures from web or the website of the Department of Home Affairs. However, there are cases where the procedures and related information provided by Home Affairs are incorrect or unclear, and if you rely on such incorrect information to apply for a visa, the Department of Home Affairs will assume no responsibility for any loss. Unfortunately, ignorance of the law is not an excuse no matter how innocent.
In addition, if you apply for a visa relying on unreliable information circulated on the Internet by non-professionals, it may cause a myriad of problems from providing you with unrealistic expectations to ultimately leading to visa refusal. Immigration law is much more complex than most people think and is made up of terms and expressions that are difficult to understand. In addition, the Department of Home Affairs does not disclose specific and sufficient information about visa-related regulations and procedures to the general public making it next to impossible for non-professionals to understand the related regulations and procedures accurately.
    

Insufficient supporting documents and incorrect documents
If you do not fully understand your situation and the related regulations and procedures, it's extremely difficult to decide what kind of documents to submit, what evidence might act as substitutes, the probity value of the evidence collected and how much is too little or even sometimes too much. A lot of these decisions can only be decided by having relevant experience processing partner visas over many years.
Misjudgment of eligibility for a partner visa
In some cases, it is impossible to apply for a visa or the sponsor is not eligible due to related regulations. Also, conversely, there may be cases where the visa process can actually be processed now however a cursory examination would lead an applicant to think otherwise. For example, last year we had a couple who were advised incorrectly by several agents the sponsor could not sponsor the visa applicant until a year later. In fact, the couple could apply immediately and now already have their visa. Getting the correct advice from the beginning can save you both time and money.
Improper visa application through the wrong strategy
It is important to take into account the different circumstances of each individual and apply a strategy to apply for the appropriate visa. For example, by quickly and accurately determining whether the applicant and the sponsor are married, cohabiting, the types of documents proving the relationship, and how long the relationship has lasted, we can ensure that the correct strategy is selected from the beginning. We recently had a consultation with one couple who will likely now be separated for up to a year or will have to relodge. This mistake was completely avoidable to a trained eye but is typical of applicants applying by themselves. 
Providing false information and failing to submit supporting documents 
If you provide false information or fail to provide the requested information when applying for a visa, or if you do not provide supporting documents to support the information provided (even if true), your visa may be denied under PIC4020. In this case, it may not be possible to obtain an Australian spouse visa for a period of 3 to 10 years. 
Inexperienced response to requests for additional immigration
After applying for a visa, the Immigration Officer may request additional matters or additional documents, and these requests must be completed within the period set by the Department of Home Affairs. If you proceed without the help of an expert, you may be embarrassed by the sudden request of the Department, and there is a risk that your visa may be rejected because you do not submit or properly respond to the documents within the specified deadline. By accurately identifying and responding thoroughly, we can ensure the best result with little need to handle further requests from the Department.
Failure at the interview stage
The Department of Home Affairs or the Embassy at which the partner visa is being processed may on occasion also interview the applicant and the sponsor. While this is becoming increasingly rare, it still occurs so it's important that couples are prepared for such a request. Prior to attending an interview, the couple needs to have prepared and should have the key dates of their relationship down, settle on common terms of endearment, should be able to explain about what the other partner likes ('colours,'food', 'music', 'movies') and know sufficient information about each other family's members. Providing inconsistent information at this stage of the relationship can cause a decision maker to question the genuineness of the relationship which may ultimately lead to a visa refusal.
Why use GA Consulting as your Registered Australian Migration Agent?
We are proud of our 100% success record in partner visas having helped applicants and sponsors find the best strategy for their particular case since 2006. Types of cases we have experience in include the following:
elderly couples

newly married couple

couples where a spouse is under the age of 18

remarried couple

same sex couples

couple with complex backgrounds

applicants barred from entering Australia

couples who suffer from having insufficient documentation

couples who have never lived together

aplicants who need a guarantor
Based on our deep experience, we are able to handle even the most challenging partner visa applications. Please contact us if you have any questions regarding visa procedures.
Most people want to immigrate to Australia as quickly as possible. GA Consulting is helping families to obtain visas as quickly as possible by promptly and accurately proceeding with all related procedures after deciding on the best course of action.
GA Consulting is one of the few Australian Migration Agents registered simultaneously in both Australia and the Republic of Korea, with a leading Australian immigration legal team led by Registered Migration Agent (MARN 0701626), Matthew Halliday. 
Contact us
Matthew Halliday Director, MARN701626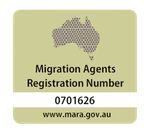 +61 2 2058 1119 (Australia)
+82 2058 1119 (Korea)
visa@gamigration.com