by Matthew Halliday, Director GA Consulting Co Ltd and Senior Migration Agent (MARN 0701626)
The Department of Home Affairs has announced changes to the Graduate Work stream of the subclass 485 visa which will mean increased eligibility for many students in Australia. The graduate stream is usually used by VET students looking to stay in Australia after studying in Australia.
Currently, among the requirements for this stream, students are required to:
- Nominate an occupation on the Medium and Long-term Strategic Skills List
- Have a degree, diploma or trade qualification related to the nominated occupation
- Pass a skills assessment
Under the changes announced, students will no longer have to to satisfy these requirements. Practically, this will simply put VET students on an even footing with University students who are generally applying via the Post Study Work Stream and do not need to satisfy these requirements. The change is a positive one recognising the contribution to the economy of international VET students and will allow more VET graduates to stay and work in Australia. Although it was announced that this is currently a temporary measure that will be applied during the 2022-2023 financial year, it was also mentioned that it may be extended for longer depending on labour shortages in Australia.
Additionally, the Migration Amendment (Subclass 485 (Temporary Graduate) Visa Replacement Stream and Other Measures) Regulations 2022 (the Regulations) was introduced this week and amends the Migration Regulations 1994 (the Migration Regulations) to provide international students the opportunity to obtain an additional graduate visa where they weren't able to stay in Australia for the full duration of their previous 485 visa due to Covid-19 travel restrictions. This is a commonsense move that helps overcome the injustice that many international graduates faced when they were unable to return to Australia despite having paid for and being granted a visa to stay in the country on completion of their studies.
In summary, these are very important changes for students in Australia and demonstrates that the Australian government is keen to show international students that Australia still cares while also utilizing their skills to help overcome labour market shortages that were created due to the Covid-19 pandemic.
For more information about whether you might be eligible for a graduate visa, please feel free to contact us for more information.
STOP THE PRESS! SPECIAL OFFER AVAILABLE FOR MID YEAR GRADUATES UNTIL 31 AUG 2022 - MENTION THE PROMOCODE 'AUSGRAD22' AND GAIN A HUGE 20% DISCOUNT OFF THE PRICE OF OUR GRADUATE VISA PROCESSING - CONTACT US NOW FOR MORE INFORMATION!!!
About us
Are you looking to apply for a visa to Australia and looking to appoint an agent? With over 15 years of experience in the field as a Registered Migration Agent, we are able to give you the best chance for your migration success.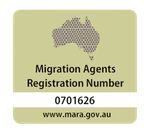 Contact 
Matthew Halliday/ Daesung PARK
visa@gamigration.com
+61 2 2058 1119 (Australia)
+82 2058 1119 (Korea)